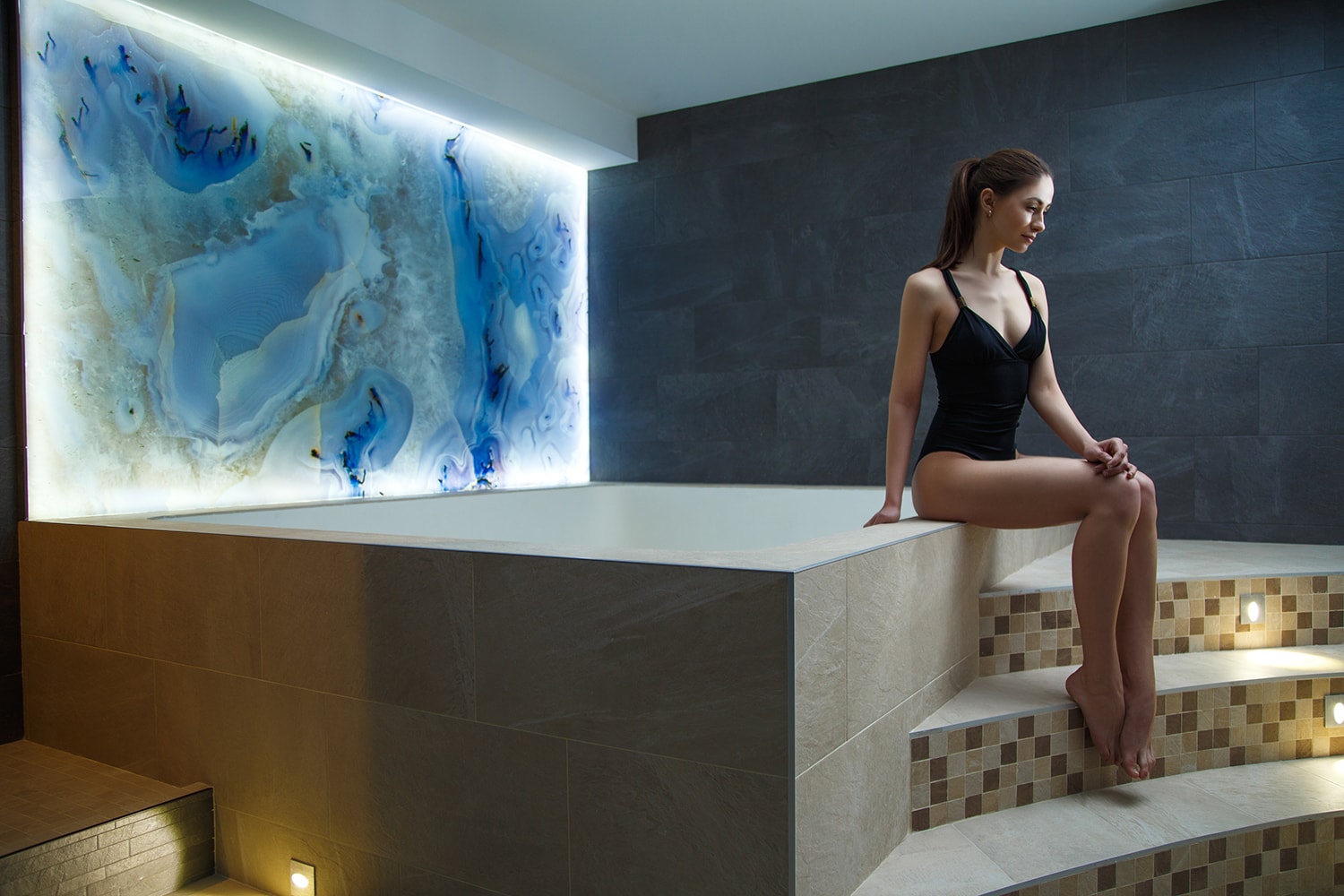 Premium Aqua Spa Center ✓Complex spa procedures✓ Kiev✓Oscorchi ✓☎ +3 (8) 067 236 22 22
Spa
General information:
Premium Aqua Spa Center ✓Complex spa procedures✓ Kiev✓Oscorchi ✓☎ +3 (8) 067 236 22 22
Traditional Russian bath, Turkish hamami, Finnish sauna and Roman steam room are comfortably located around the recreation area. Cooling ice crumbs, a shower of impressions for cooling the body after warming procedures and abundant steaming. A favorable atmosphere, environmentally friendly materials, perfect design - this is undoubtedly the heart of the Spa industry of the capital. Infrared sauna is an effective thermal procedure with a wide range of positive effects on the body. Visiting the sauna is combined with various types of massages, scrubbing and wrapping to obtain the maximum result for the care of your body. Thanks to the rapid and penetrating warming up of the body, it is possible to achieve effective sweating, elimination of toxins, toxins and excess fluid. Acceleration of circulation of blood circulation enriches the cells of the body with oxygen and other useful substances. The procedure for visiting an infrared sauna is safer and more sparing than traditional saunas. The result will not wait - silky skin, slender body, and sensation of lightness, all this is the result of stimulation of the immune system and rejuvenation of the body. This procedure will give you energy and vivacity, relaxation and harmony at the same time.
Seasonal offer
Seasonal Offer
TURKISH HAMAM
Hamam is an integral part of Turkish culture, a small piece of Turkish fairy tale, in which we want to dip you in our SPA-center. The bright and extraordinary design of the hammam room, the tradition of healing, relaxation and cleansing of the body, only natural cosmetics and body care oils of the brand Charme d'Orient Paris. All the features of the ceremony of visiting the hammam - alternating dry and very wet steam, changing the temperature regime from refreshing cool to mild heat, exquisite and subtle aromas of essential aroma oils during aromatherapy, and of course obligatory restorative massage - from classic to Turkish massage in soapy water - this is the new birth of your soul and the right path to a healthy and beautiful body. Such a procedure in the complex has a tremendous healing effect: lymph drainage, skin cleansing, excretion of slags through sweat, improving blood circulation, relieving tension and complete relaxation of muscles. Regularly carrying out the procedure of visiting the hammam will allow you to strengthen and improve immunity, normalize metabolism, restore the musculoskeletal system and relieve fatigue. We look forward to welcoming you.