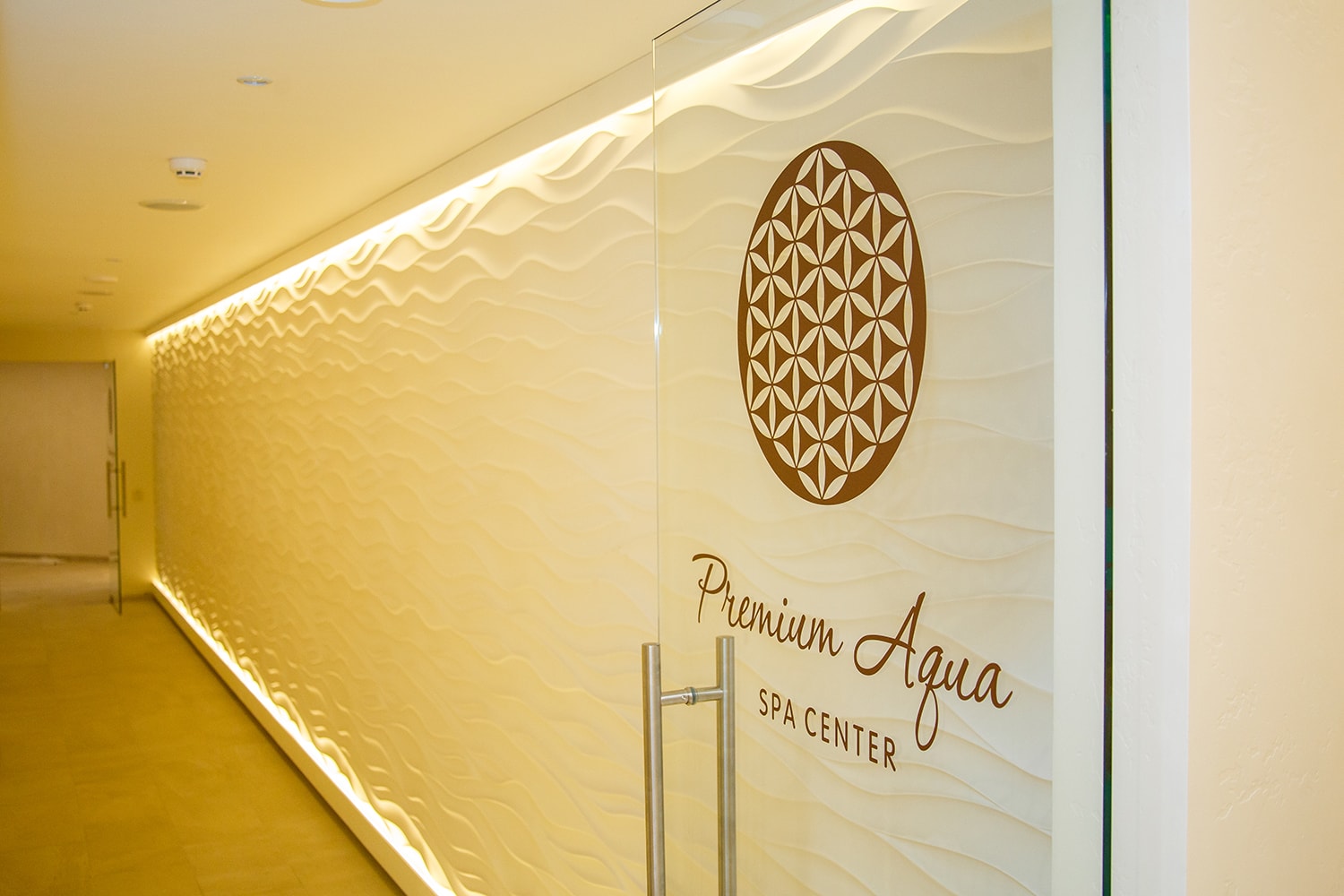 PREMIUM AQUA SPA CENTER
Our services
General information:
PREMIUM AQUA SPA CENTER
Premium Aqua Spa is a symbiosis of the best natural and beneficial procedures for our body. Here you can plunge into the intimate world of the culture of Thai relaxation and therapy ceremonies, enjoy a professional both relaxing and reassuring massage. Procedures for hydrotherapy and various types of wrapping will pleasantly surprise you with the effect after the first visit. Spa complex with a traditional Russian sauna, sauna and hammam is always happy to welcome you in a comfortable recreation area located in our health center. The highlight of our Spa is Floating-pool-superior to all expectations. This is the method of absolute relaxation in the process of arriving in a basin with a high salt concentration. We are pleased to provide you with a unique opportunity to combine a pleasant stay in the SPA center with the following procedures in the salon.!
Spa-zona
TURKISH HAMAM
TURKISH HAMAM
Hamam is an integral part of Turkish culture, a small piece of Turkish fairy tale, in which we want to dip you in our SPA-center. The bright and extraordinary design of the hammam room, the tradition of healing, relaxation and cleansing of the body, only natural cosmetics and body care oils of the brand Charme d'Orient Paris. All the features of the ceremony of visiting the hammam - alternating dry and very wet steam, changing the temperature regime from refreshing cool to mild heat, exquisite and subtle aromas of essential aroma oils during aromatherapy, and of course obligatory restorative massage - from classic to Turkish massage in soapy water - this is the new birth of your soul and the right path to a healthy and beautiful body. Such a procedure in the complex has a tremendous healing effect: lymph drainage, skin cleansing, excretion of slags through sweat, improving blood circulation, relieving tension and complete relaxation of muscles. Regularly carrying out the procedure of visiting the hammam will allow you to strengthen and improve immunity, normalize metabolism, restore the musculoskeletal system and relieve fatigue. We look forward to welcoming you.
ROMANIAN SAUNA
ROMANIAN SAUNA
Your updated body is on its way to the ideal. Observing all the rules of visiting the Roman sauna you will achieve the best therapeutic and cosmetic effect. This update is on a physical, psychological and energy level. The temperature for maximum opening of the skin pores is necessarily 70-80 degrees.
RUSSIAN SAUNA
RUSSIAN SAUNA
So close to our Slavic spirit! Russian bath is a real ritual from Ancient Rus purification, healing, vigor and strength. For true connoisseurs to enjoy the heat and steaming with a broom, we offer the services of a professional bathhouse attendant. What can better remove stress and get rid of the bustle in the big city after a day at work, in company and friends or alone.
FINNISH SAUNA
FINNISH SAUNA
To lead a healthy lifestyle became a trend of today. Sport activities, training, proper nutrition - the right choice on the way to an ideal body and a healthy mind. Finnish sauna is considered an excellent way to cleanse the body and improve its health, after intense sports and training. Высокая температура в помещении около 100 С и низкая влажность около 15% ускоряют обменные процессы, стимулирует снабжение кровью слизистых органов при дыхании, благотворно влияет на кожу.